Haute Couture from the future
Two radical fashion statements for 2257 as envisoned by the world's most influential French designers back in 1996: Sexy, sporty, minimalist, and stretchy!
5E 'thermal bandage' outfit & silicone suspender gear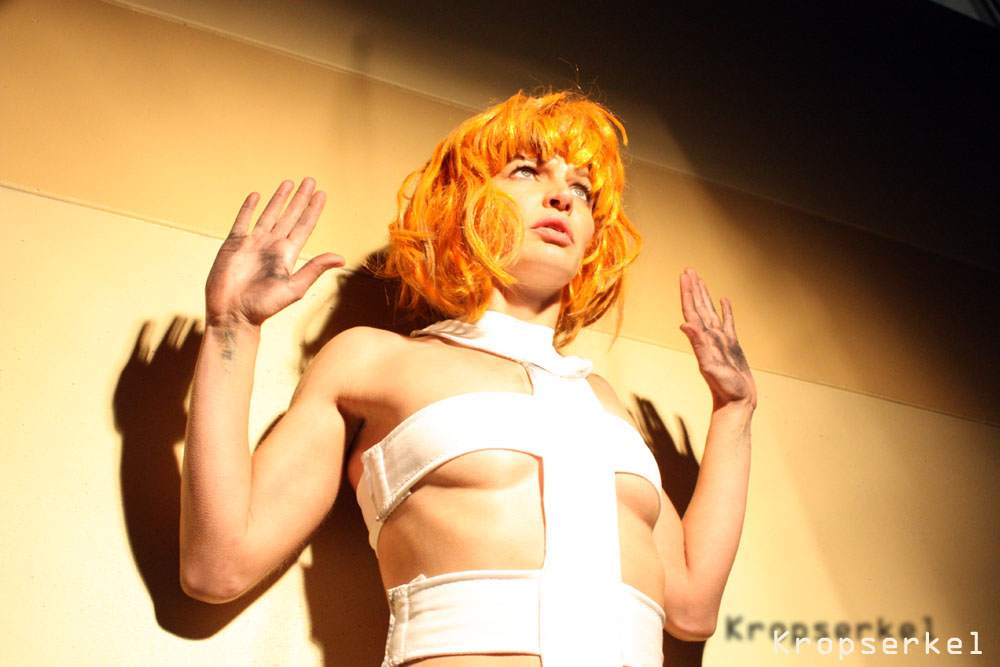 The 5E thermal bandage costume in action. Who would have thought that thirty-two 90 degree angles could do justice to the female figure? Jean Paul-Gaultier and durable spandex, that's who! More images of this great outfit below.
5E Silicone suspender outfit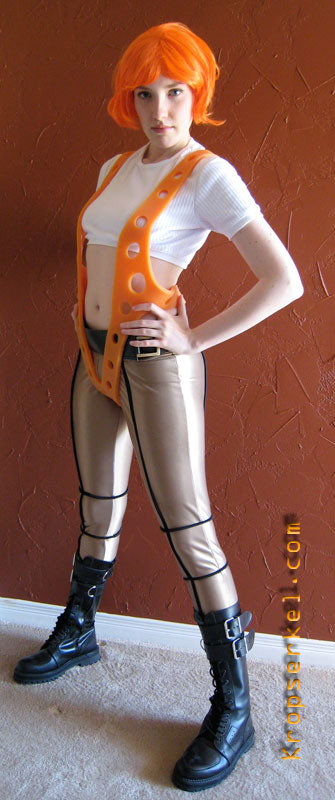 Silicone worn on the outside, now there is a concept!
Meghan sports our figure gripping rubber suspenders, atheletic crop top, spandex trousers, and belt.
This ensemble will be all the rage in 2257, and you don't have to wait.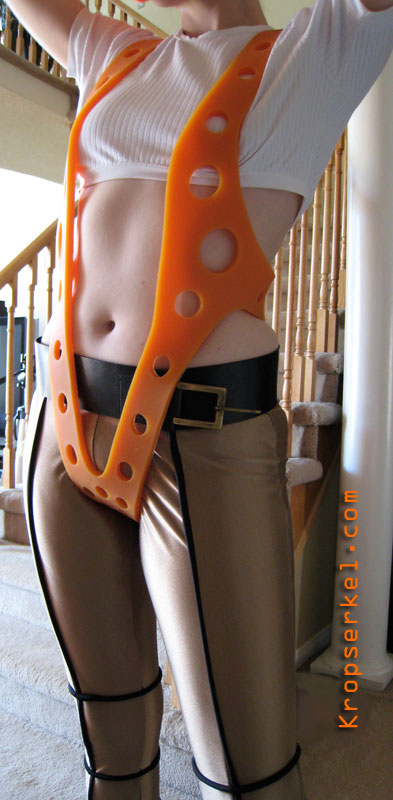 It makes perfect sense, rubbers like these won't shrink in the dryer, won't fade, and they'll not only move with you, they'll grow with you too. Run, swim, or dance, an outfit like this is adaptive, and you're sure to make a lasting impression on those indigenous to the 21st century, even if you don't save their universe.

Spandex trousers with raised stretch piping trace curves, and look like nothing you've ever seen before in leg wear.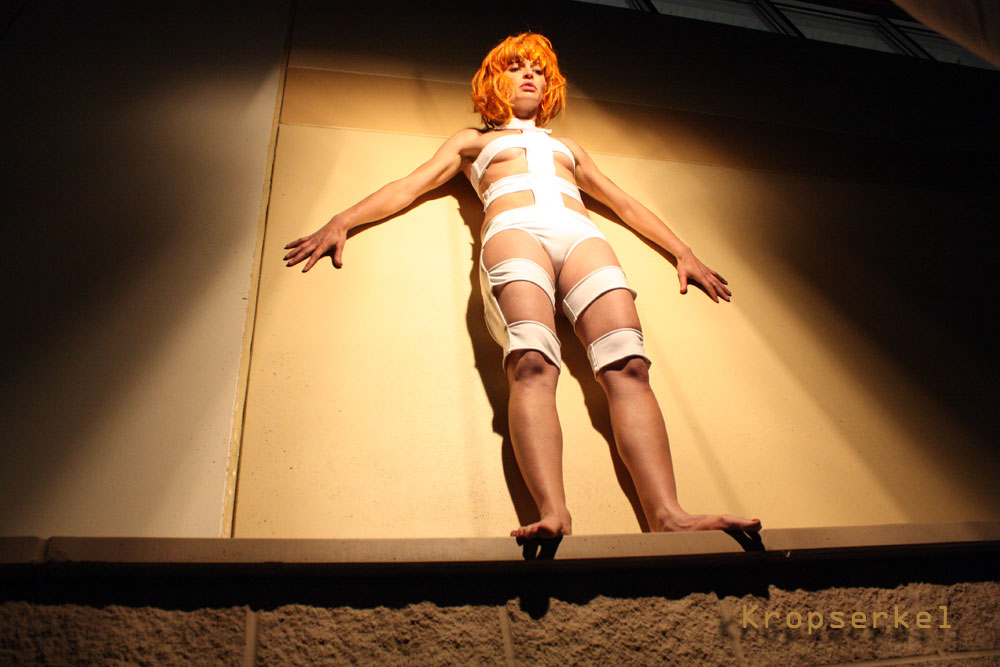 The thermal bandage outfit is perfect for practicing parkour. Do not try this at home.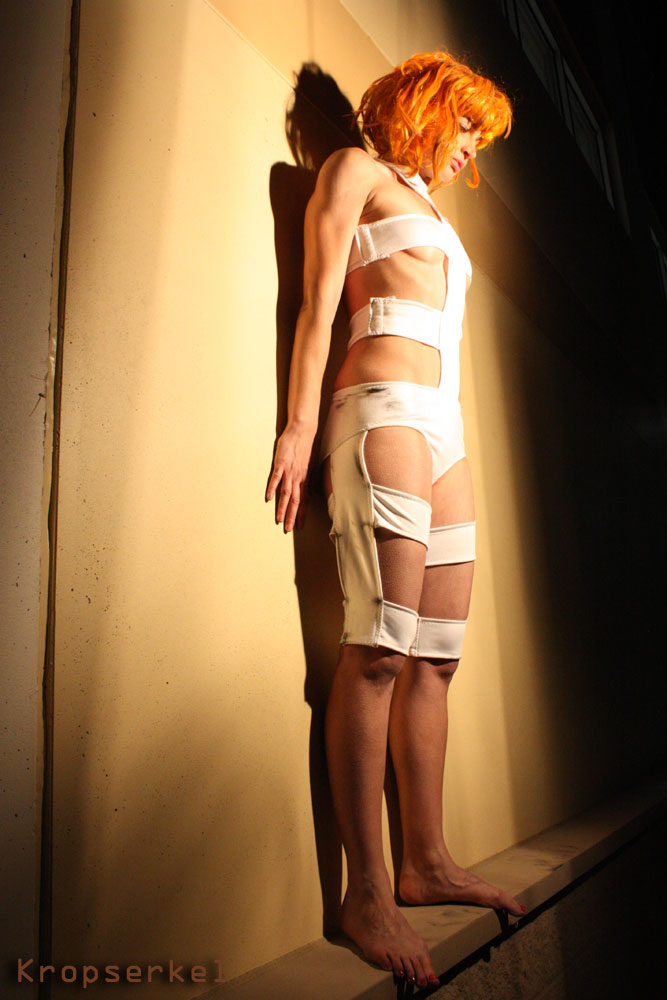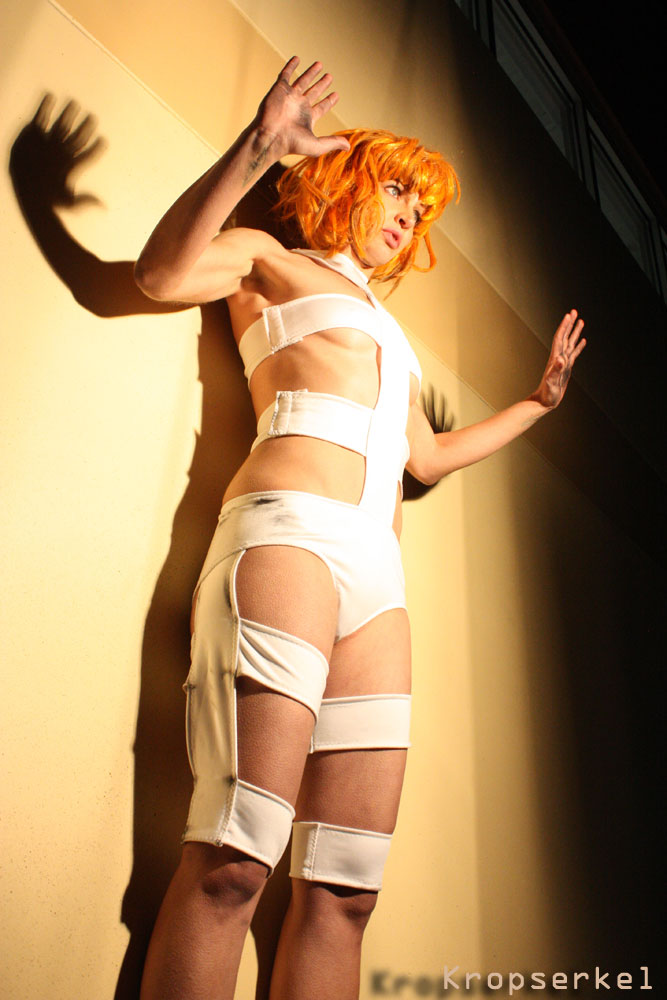 Leeloo in action @ Trapezeworld.com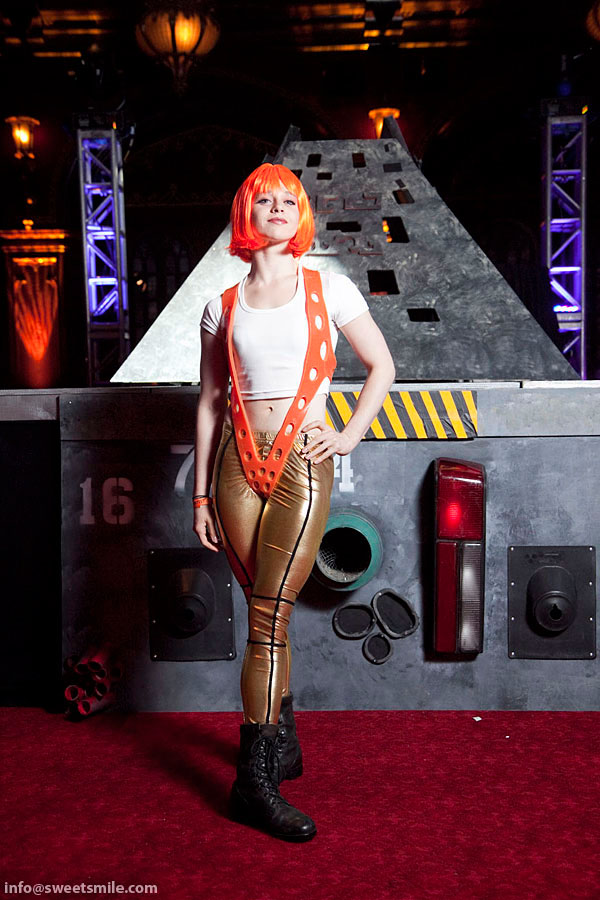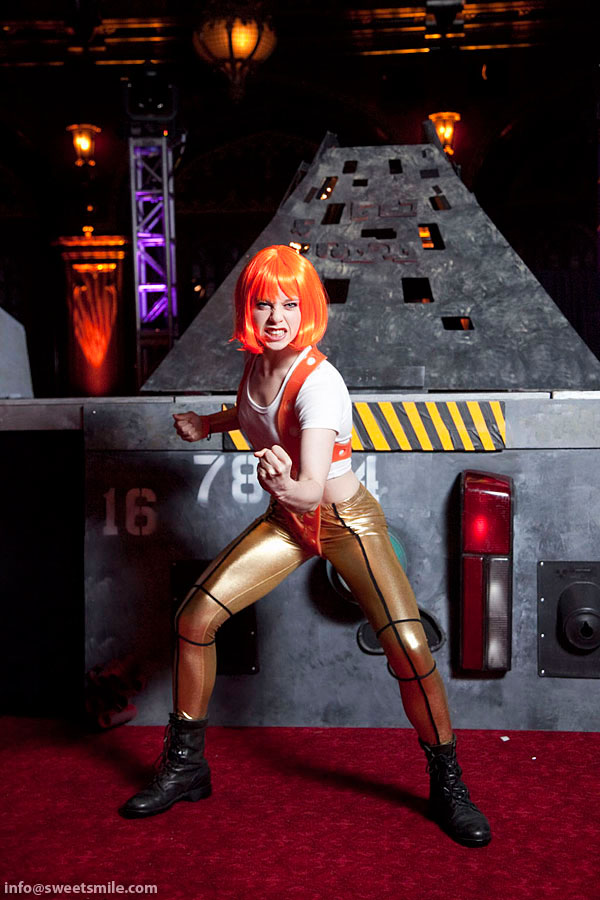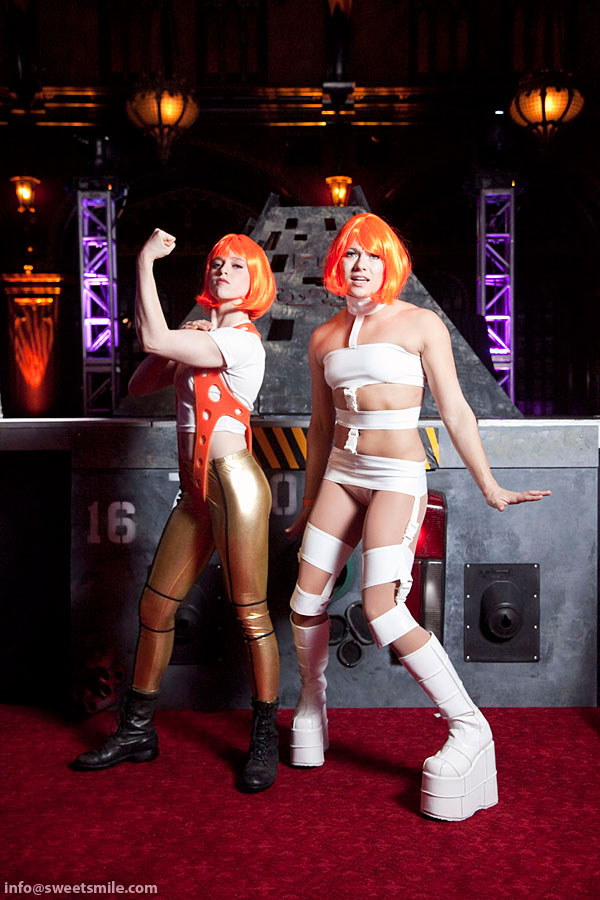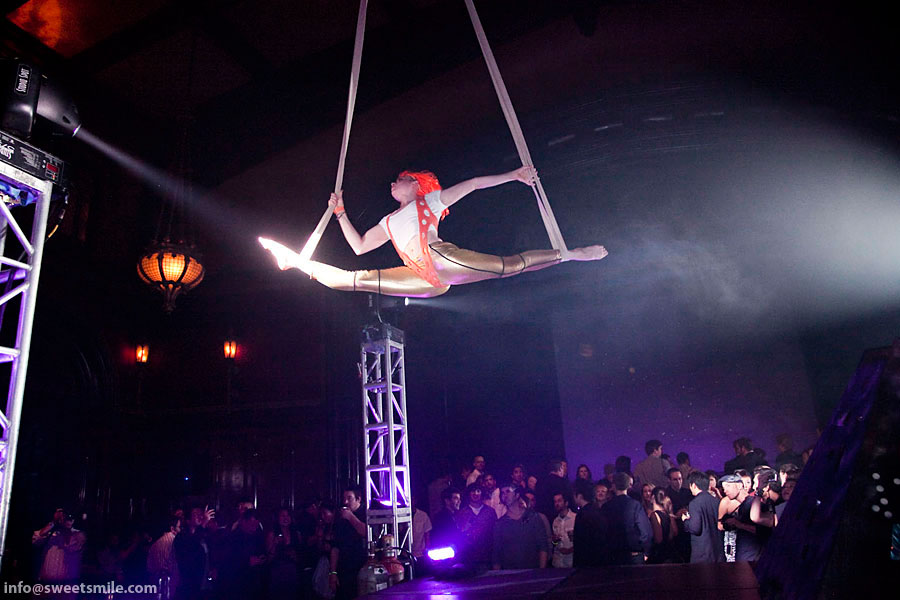 Images courtesy of Trapezeworld.com (please note that Trapezeworld used their own bright gold spandex trousers and top in the above images)
Variant Silicone Components

Silicone suspenders in black with the ensemble. Colours and translucencies make for a wide range of looks.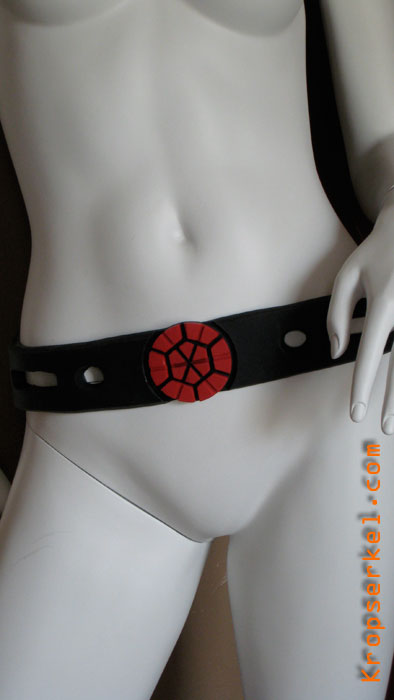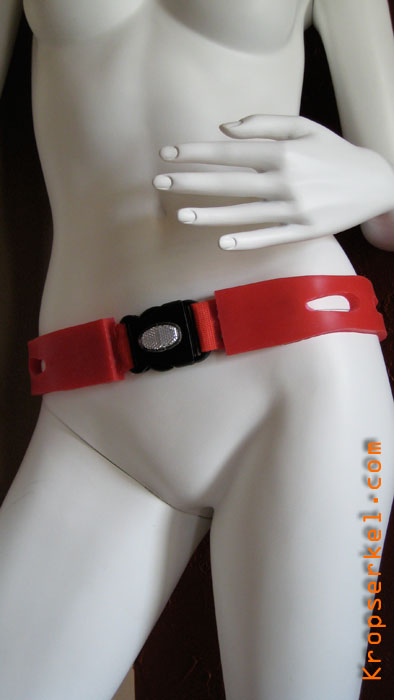 Custom silicone belt designs. More to come!